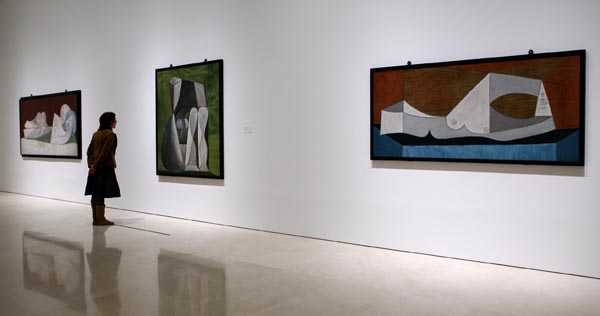 Pablo Picasso was one of the most outstanding artists of Spain and the world in the 20th century. He took part in the creation of new artistic conceptions of great influence which impacts to the present day. The artist lived his first years in Malaga and then travelled through different European cities. It was the painter himself who expressed the wish to build a museum that contained his works in his hometown (Malaga). In 1953, Pablo himself tried to fulfil his dream with the help of the Fine Arts Representative, Juan Temboury Álvarez. However, this attempt was unsuccessful.
Christine, the widow of the painter's eldest son Paul Ruiz-Picasso and her son, Bernard Ruiz-Picasso, strengthened the relationship with Malaga through several exhibitions held in the city. The family's relationship with the metropolis led to the construction and opening in 2003 of the Picasso Museum of Malaga, thanks to donations from the artist's daughter-in-law and grandson.
The museum contains 233 exhibits in its collection, covering a wide range of styles and phases in his artistic production, from his typical revolutionary technique, Cubism, to his experiments in sculpture and engraving.
The museum is set in the Buenavista Palace which possesses a rich architecture, its walls reflecting the development of the different techniques. The spot also contains major archaeological vestiges from the different cultures that settled through this territory.
In 2012, 5 temporary exhibitions will be shown in the museum, which fights to maintain its high standard in spite of budget cuts. That way, only this year 500 works of about 200 artists will be exhibited.
Museum | Picasso Museum