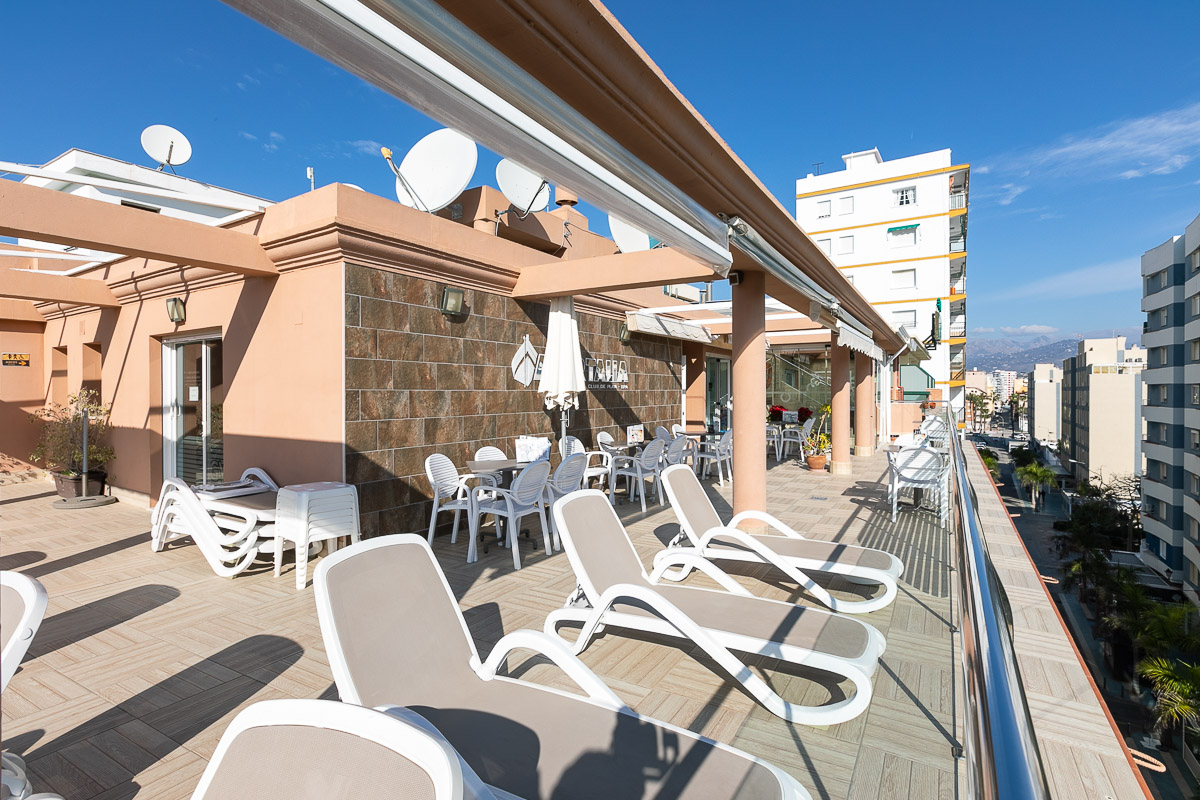 Apartments with sea views
What is the Guerrero 1 apartment block like?
The Guerrero 1 building was built in 2005 and has 1 and 2 bedroom apartments.
What services do Guerrero 1 apartments offer?
In Guerrero 1 apartments we offer free premium services and some of payment, which you can enjoy when you stay with us.
The free services are:
Swimming pool where you can cool off in the summer after an entertaining day touring Torre del Mar.
Sauna so you can enjoy the tranquility, while cleaning the skin and improve your blood circulation.
Jacuzzi with incredible views, which will redefine your concept of comfort.
Solarium terrace where to get tanned while enjoying the press or a good book.
Gym in case you don't want to lose the routine of doing some exercise.
Wifi.
Payment services are:
Cafeteria with breakfast and cocktails service for when you have an appetite or you simply want to enjoy the pleasures of a good cocktail.
Massage room where you can enjoy a massage done by our specialist.
Finally inform you that the reception is located in the Guerrero 2 building less than two minutes walk from this one.
What are the Guerrero 1 apartments like?
They are 1 or 2 bedrooms, with a maximum capacity of 4 to 6 people, being ideal for families, friends or several couples.
They have a bathroom with a bathtub, a magnificent terrace with chairs and tables, airconditioning, heating, a comfortable sofa, all the necessary utensils, towels, bed linen. Bed, kitchen with microwave, washing machine, refrigerator, free WIFI and television.
Access for the handicapped
Yes