Museum Carmen Thyssen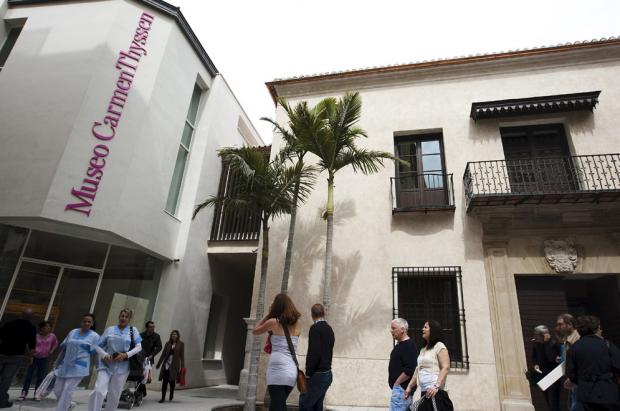 In 2011, the Carmen Thyssen Museum was inaugurated in the Historical Centre of Malaga in the Villalón Palace, which dates from the 26th century. The building had to be completely reconstructed as it was in a terrible state of neglect and had been subjected to constant remodelling.
The museum contains part of Carmen Thyssen-Bornemisza's private collection, consisting of 267 works of art. Its central topic is Spanish paintings of the 19th century with special focus on Andalusian paintings. The museum is divided into four conceptual spaces. The first one is "Ancient Masters", where an introduction to the works of Francisco de Zurbarán and Jerónimo Ezquerra is provided. Another section in the museum is "Landscape, from romanticism to naturalism", where the Spanish romantic and naturalistic stages are successfully put together. One can also enjoy the section "Preciosismo and naturalistic landscape". In this category, the historical changes occurring in the Spanish painting style can be observed: details were stressed and realism gained strength. The last section, "End of the century", houses the Spanish painters modernisation period which happened at the end of the 19th century and illustrates a connection to the international stream. The pictures were loaned to the museum for 15 years, thanks to the collaboration of the guardians of the Carmen Thyssen-Bornemisza collection.
Link | Museum Carmen Thyssen